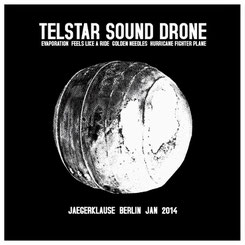 We've got a treat for you!
To kick off the summer and kill the waiting time while we're working on our second full length
album, we have chosen 4 songs from our concert at Jaegerklause in Berlin January 2014 and
made a FREE downloadable EP. 
Tracks: Evaporation, Feels Like a Ride, Golden Needles, Hurricane Fighter Plane.
Recorded live at Jaegerklause Berlin by Martin Mietke. Mixed by TSD. Mastered by Dr. Hansen
Download links:
Soundcloud - .wav (download starts automatic)
Bandcamp - Mp3/.Acc/.Flac/.Ogg Vorbis/.ALAC